Attention Entrepreneurs on the East Coast: Jeffery Combs and Susan Sly This Saturday Oct 30th!
Sunday, October 24th, 2010 at 1:49 am
Two multi-millionaire Network Marketers come to NYC for a $30 event this Saturday!!!

Dear Friends,
For a few years now, I have been modeling myself after Jeffery Combs, who is arguably the world's most popular personal success coach, and he is my personal mentor.
His advice and inspiration has truly made an impact on my life.
I invite you to listen to his inspirational wisdom and advice to improve the quality of your life. His speaking, conference calls, and personal coaching has been an inspiration to people from all walks of life – entrepreneurs, professional athletes, and anybody who feels they deserve more out of life.
Let me know if you want to come with me this Saturday to the event!
If you are unsure about making it out to the event, check out his Free conference call this Tuesday at 10:30pm EST – Just dial 212-461-5860 – access code: 7707#
Sincerely,
Attention Entrepreneurs on the East Coast:
More Heart than Talent Comes to NYC/Fort Lee, NJ
This Saturday, October 30, 2010
Jeff Combs: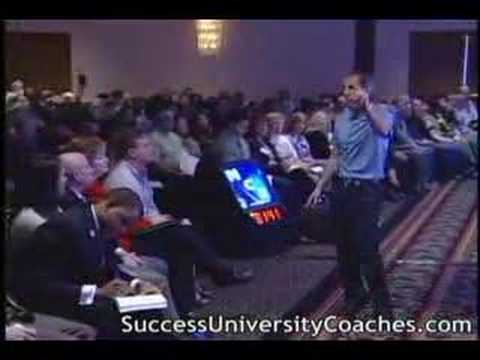 Saturday, October 30, 2010 * 9:00 am – 3:00 pm
Are you looking to Breakthrough some barriers in 2010?
Don't go it alone!!!
Jeffery Combs and Susan Sly brings
"More Heart Than Talent" to Fort Lee!!
Location:
Doubletree Fort Lee – George Washington Bridge
Just outside Manhattan
2117 Route 4 Eastbound
Fort Lee, NJ 07024
Phone: 201-461-9000
Jeffery Combs, the President of Golden Mastermind Seminars, Inc. is an Internationally recognized speaker, author, and trainer, and has personally coached over 6,000 individuals worldwide.

His training revolves around personal growth and development, cuts to the chase, and delivers information that makes an immediate impact on your success!

During this special workshop, Jeff will be presenting new information from his 10-CD audio series Confessions of A Recovering Procrastinator to assist you to create the income you desire NOW!


Susan Sly

is a successful entrepreneur, author, speaker, master trainer, certified nutritional consultant, certified trainer and coach with over 17 years of experience in health and wellness.  She has also generated over $40 million in sales in the industry of network marketing and become a seven figure annual income earner.
Topics & Exercises:
The Psychology of A$king

Overcoming Procrastination

Recession Proof Your Business

Getting Money Right

The Psychology of Clo$ing
Price= Only $30!!!!

Pay at the door or register here:
http://www.goldenmastermind.com/webstore/seminars/2010/mht/103010_fortlee_mht.html
**Printable flier available at this link**
Related posts:
Filed under: Uncategorized
Like this post? Subscribe to my RSS feed and get loads more!